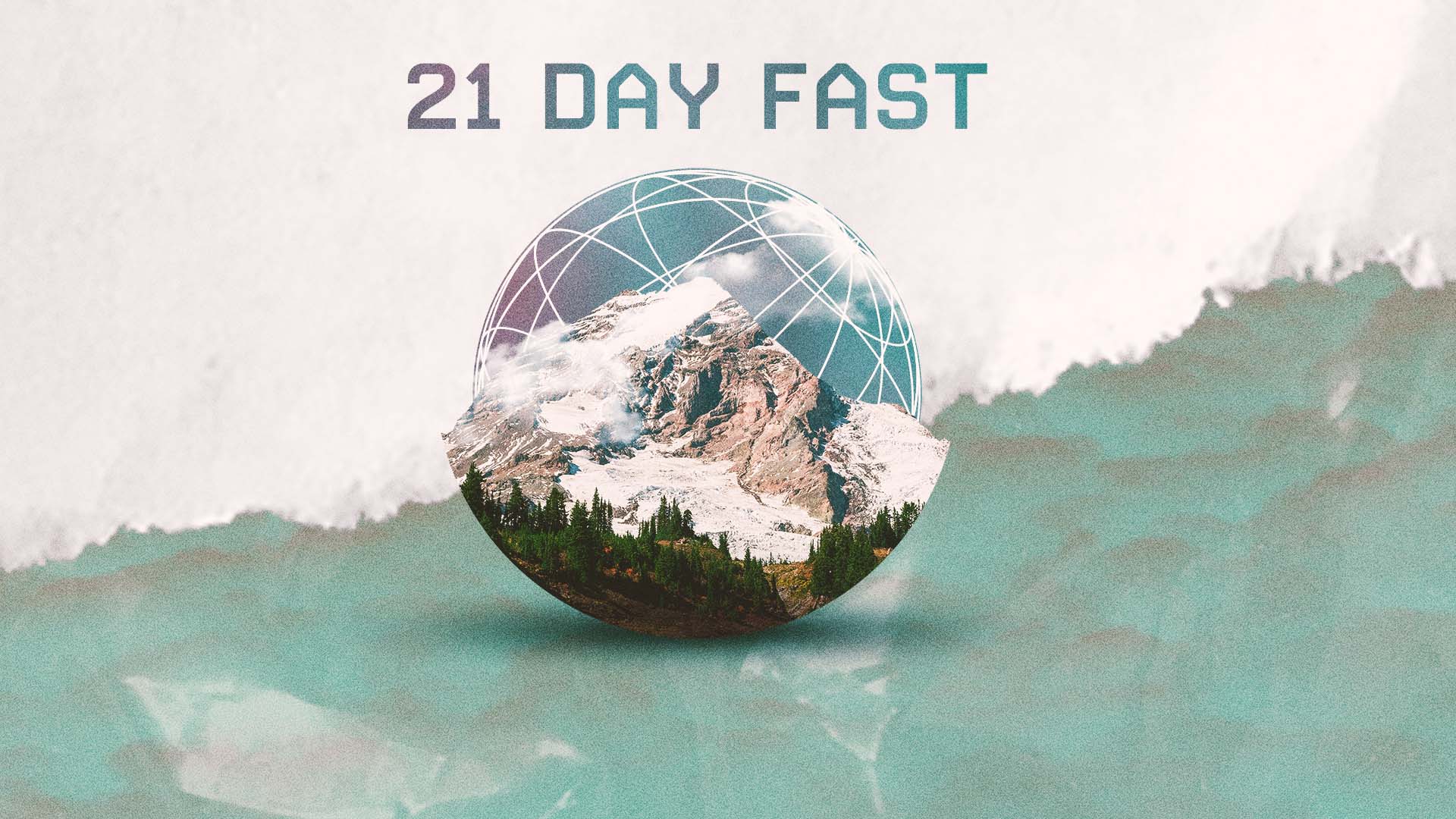 Join us for 21 Days of Prayer & Fasting
The goal of fasting is to draw nearer to God. Biblical fasting always has to do with eliminating distractions for a spiritual purpose; it hits the reset button of our soul and renews us from the inside out. It also enables us to celebrate the goodness and mercy of God and prepares our hearts for all the good things God desires to bring into our lives. Remember, your personal fast should present a level of challenge, but it is very important to know your body, your options, and, most importantly, to seek God in prayer and follow what the Holy Spirit leads you to do.
FRUITS
Apples Lemons Apricots Limes Avocados Mangoes Bananas Melons Blackberries Nectarines Blueberries Oranges Cantaloupe Papayas Cherries Peaches Coconuts Pears Cranberries Pineapple Dates Plums Figs Prunes Grapefruit Raisins Grapes Raspberries Guava Strawberry Honeydew Tangerines Kiwi Watermelon 
VEGETABLES
Artichokes Asparagus Beets Broccoli Brussels Sprouts Cabbage Carrots Cauliflower Celery Collard Greens Corn Cucumbers Eggplant Green Beans Kale Leeks Lettuce  Mushrooms Okra Onions Parsley Peppers Potatoes Radishes Rutabagas Scallions Spinach Sprouts Squash Sweet Potatoes Tomatoes Turnips Yams Zucchini 
LEGUMES
Black Beans Black-eyed Peas Kidney Beans Lentils Mung Beans Pinto Beans Split Peas 
LIQUIDS
Water Vegetable Juice Fresh Fruit Juice Coconut Milk Almond Milk Flax or Hemp Milk Cashew Milk 
Meat Bread Pasta Crackers Cookies Chips Cheese Candy Energy Drinks Milk & Cream Eggs Sweeteners Alcohol Soft Drinks Honey Coffee 
Coffee Quinoa Tea Oats Oils Seasonings Nuts Gum & Mints Brown Rice Decaf Coffee 
Coconut Oil Coconut Butter or Flakes Olive Oil and Olives Nuts and Seeds 
DON'T GET CAUGHT UP IN THE DETAILS
The importance of a Daniel Fast is in the heart of the sacrifice—disconnecting from regular luxuries for the sake of connecting more closely with God. Only you and God know what that looks like in your daily life.