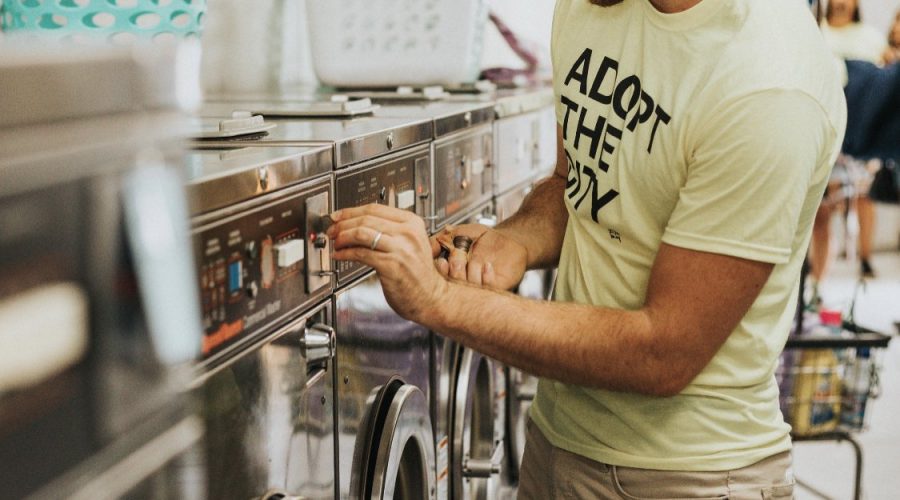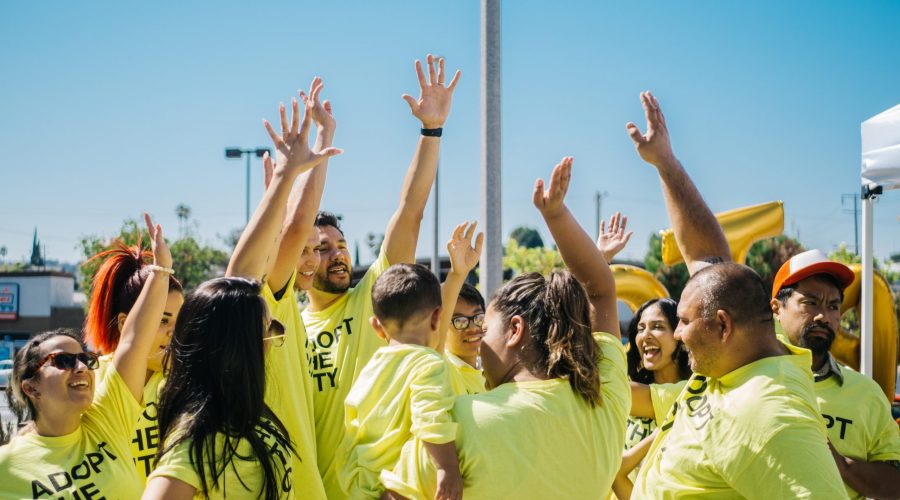 Join us the last Sunday of the month as we adopt the city by providing free laundry service for our neighbors across 6 different laundromats. With your help, we can create a movement of followers of Jesus who love our city "no strings attached." We simply want to serve any under resourced families or neighbors experiencing homelessness in a practical way. Sign up below to join a team for one hour.
"My name is Edward and 2 years ago I was living on the street and sleeping under a bridge every night. Laundry Love was life-changing for me because it was where I first met people from Freedom. The amount of love I felt was unbelievable. They didn't say they were from a church, but I knew the "big guy" sent them. I'm proud to say I've given my life to Jesus, been baptized, and serve on the Dream Team every week! I'm off the street, working a full-time job and still at Laundry Love every month… but now I'm the guy making free laundry happen for everyone else! I want everyone to know, if God can do it for me, he can do for you!"
LOCATIONS NEAR CHATSWORTH:
LAST SUNDAY OF EACH MONTH
2:00PM – 3:00PM
Sherman Way and De Soto
21001 Sherman Way, Canoga Park, CA 91303
Sherman Way and Canoga
21720 Sherman Way, Canoga Park, CA 91303
Vanowen and De Soto
6816 De Soto Ave, Canoga Park, CA 91306
Roscoe and Winnetka
8327 Winnetka Ave, Winnetka, CA 91306
Corbin & Parthenia
8724 Corbin Avenue, Northridge, CA 91324
LOCATIONS IN HIGHLAND PARK:
12pm
Lavanderia Coin Laundry
(Corner of York Blvd and Ave 56)
5538 York Blvd, Highland Park, CA 90042
1pm
Wash & Dry
(Corner of York Blvd and Ave 64)
6400 York Blvd, Los Angeles, CA 90042
LOCATIONS IN SUNLAND-TUJUNGA:
2pm
Tujunga
6914 Foothill Blvd, Tujunga, CA 91042
5pm
Sunland
8662 Foothill Blvd, Sunland, CA 91040
COMMUNITY MEAL
Join us every Saturday as we Adopt the City through our Community Meal. This outreach helps those who would are in need of a hot meal, clean clothes, shower and hygienic items each week. Our goal is to build a trusting relationship with our friends experiencing homelessness in our community so we can get them connected with the many resources in our community that offer services that will help them with their needs.
Freedom Center
9200 Owensmouth Ave., Chatsworth, Ca
Saturdays 8:00a-11:00a