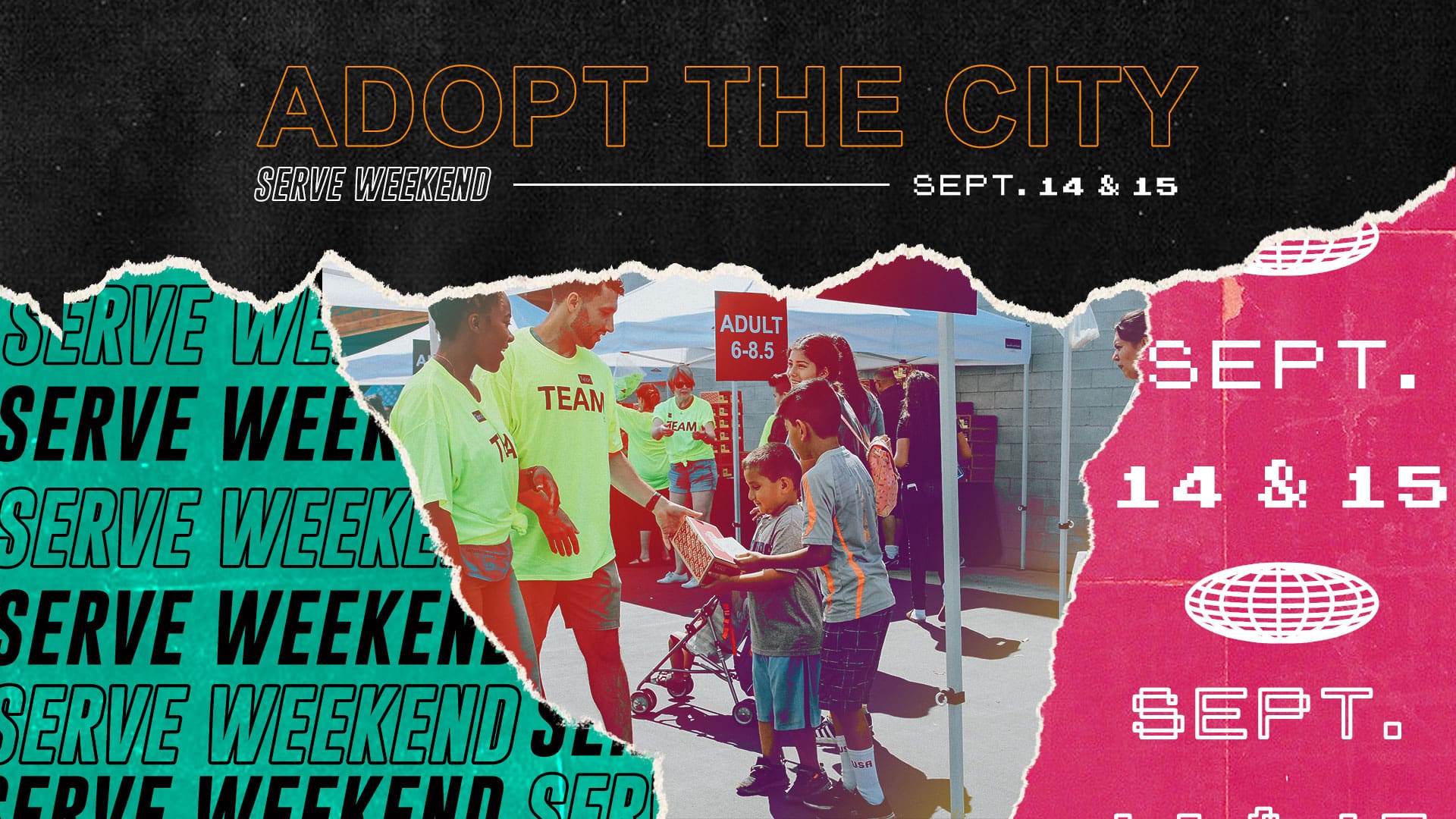 What if instead of inviting people to church we took the church to them?  
Join us September 14-15 for an entire weekend dedicated to getting outside of the building and into the community. Our vision is to love our community, no strings attached, by providing 2000 hours of volunteer service in one weekend.
We asked our city and they answered. 
Our vision is to partner together with local community initiatives and adopt the city together. The following 5 areas is where we are going to begin:
Under Resourced
Senior Outreach
Community
Women
Children
INTERESTED IN HOSTING AN ADOPT THE CITY EVENT NEXT YEAR?
We partner with organizations within our city to make the name of Jesus famous through service.