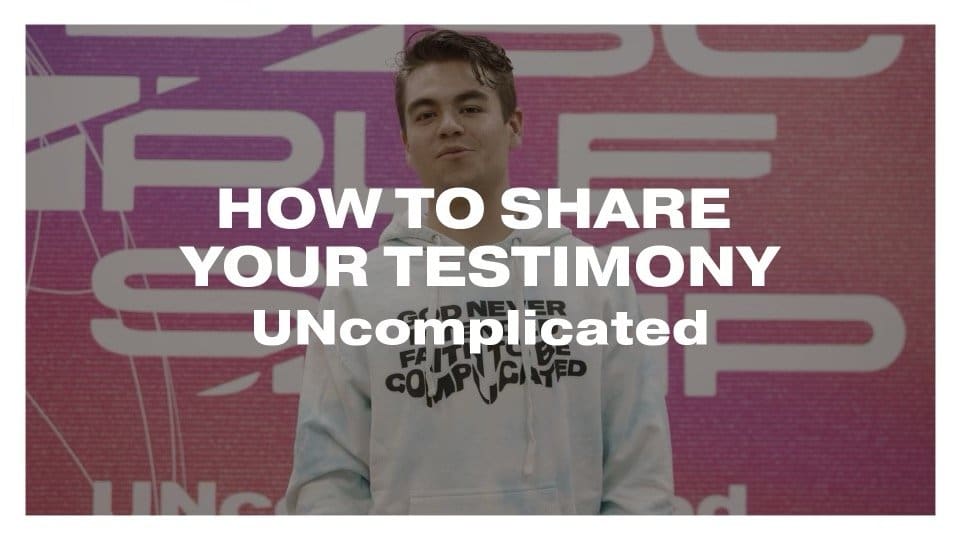 4 Steps to Sharing Your Testimony
1.
4 Steps to Sharing Your Testimony
"Always be prepared to give an answer to everyone who asks you to give the reason for the hope that you have." – 1 Peter 3:15
1. Start with a story
Think of at time God showed up in your life and it forever changed your faith. Pick something relatable that would be easy to share with a friend going through a hard time. For example:
You were in an accident or your health failed you, but God saw you through it.
You lost your job and didn't know how you were going to make it, but God took care of you.
You experienced a heartbreak that left you feeling broken, but you drew close to God and He healed you.
You were in a season of unshakable depression or anxiety, but you learned how to surrender and trust God.

You found yourself in a 

hopeless situation, but God gave you the strength to make it through.
2. Include a scripture 
The following could work for the examples above:
"

God is our refuge and strength,

 

always ready to help in times of trouble." Psalm 46:1

"

And my God will meet all your needs according to the riches of his glory in Christ Jesus. Phil. 4:19

"

The Lord is close to the brokenhearted; he rescues those whose spirits are crushed." Psalm 34:18

"

Cast all your anxiety on him 

because he cares for you." 1 Peter 5:7

"I can do all things through Him who gives me strength." Phil. 4:13
3. How did God change you?
What did you discover about God? How has that changed your relationship with Him?
I'm growing in faith to trust God with what I can't control.

I'm more generous because I know God's got me.

I find myself sharing this story with friends who are heartbroken and pointing them to Jesus the Healer.

I've found a peace that can't be taken away. When I'm temped to give into my worry, I know Who to turn to.

I now know God's faithfulness first hand and it makes me want to step out in faith and not be afraid.
4. "If He can do it for me, He can do it for you!"
If God saw me through this, I know He will be there for you too.

If God took care of me, He will take care of you.

If God can heal my heart, He can heal yours.

If God can give me peace, you can know that Peace too.

If God can meet me in my mess and see me through it, He can give you that strength too.