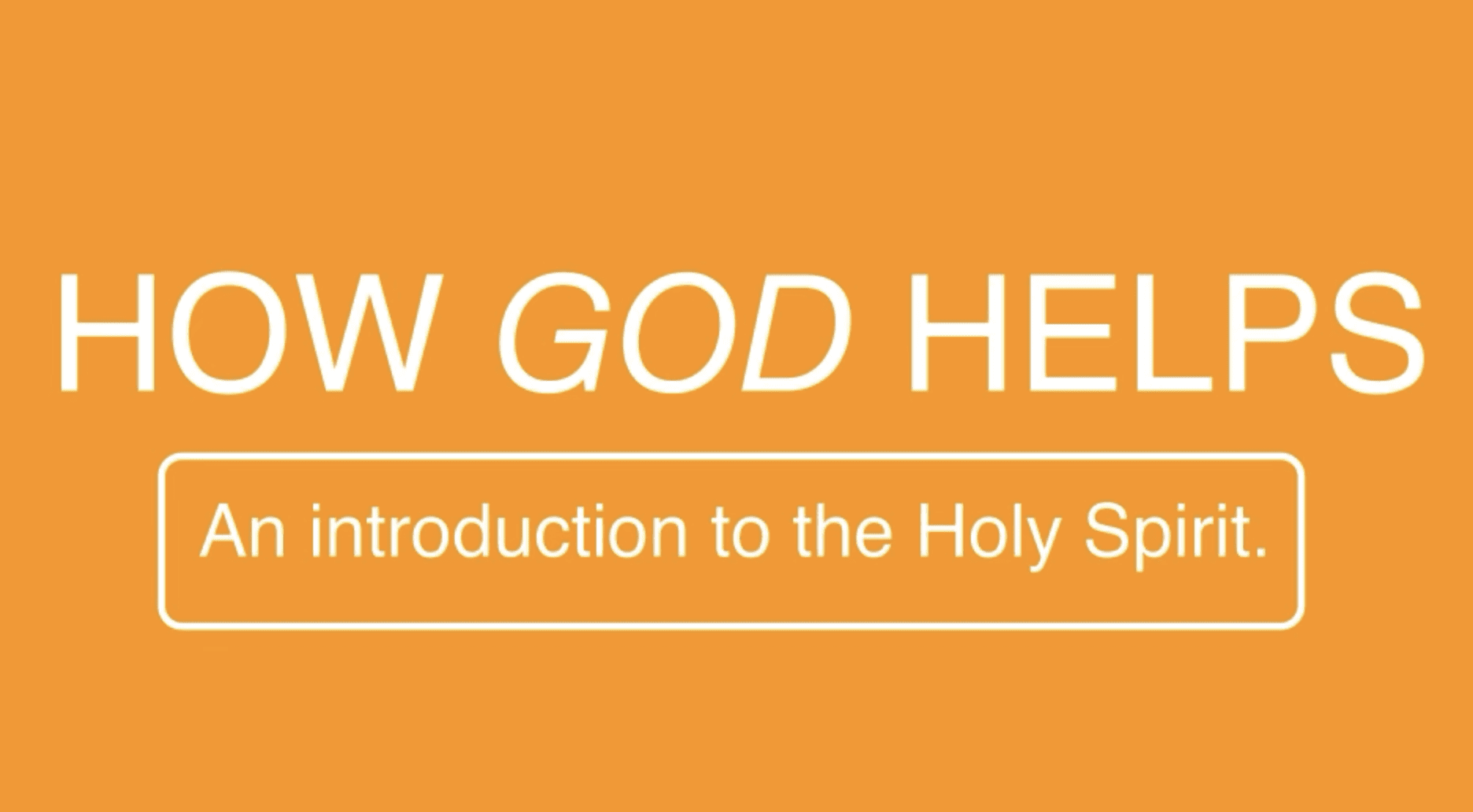 LIFE GROUP WEEK 3 – HOW GOD HELPS
3.
LIFE GROUP WEEK 3 – HOW GOD HELPS
LG VIDEO – WEEK #3  – 05:37 MINUTES
FULL SERMON – HOW GOD HELPS -TALK IS CHEAP 36:20 MIN
DISCUSSION:
Share a time when  you waited too long for something and lost patience.
Share your notes from the teaching, what impacted you? Was there a moment you sensed the Holy Spirit?
SCRIPTURE 
Luke 24:36-39, 49
While they were still talking about this, Jesus himself stood among them and said to them, "Peace be with you." They were startled and frightened, thinking they saw a ghost. He said to them, "Why are you troubled, and why do doubts rise in your minds? Look at my hands and my feet. It is I myself! Touch me and see; a ghost does not have flesh and bones, as you see I have."49 "I am going to send you what my Father has promised; but stay in the city until you have been clothed (Baptized- Immersed) with power from on high." 
Acts 1:8
"But you will receive power when the Holy Spirit comes on you; and you will be my witnesses in Jerusalem, and in all Judea and Samaria, and to the ends of the earth."
Acts 8:14-17
When the apostles in Jerusalem heard that Samaria had accepted the word of God, they sent Peter and John to them. When they arrived, they prayed for them that they might receive the Holy Spirit, because the Holy Spirit had not yet come upon any of them; they had simply been baptized into the name of the Lord Jesus. Then Peter and John placed their hands on them, and they received the Holy Spirit.
Acts 19:1-6
While Apollos was at Corinth, Paul took the road through the interior and arrived at Ephesus. There he found some disciples and asked them, "Did you receive the Holy Spirit when you believed?" They answered, "No, we have not even heard that there is a Holy Spirit." So Paul asked, "Then what baptism did you receive?" "John's baptism," they replied. Paul said, "John's baptism was a baptism of repentance. He told the people to believe in the one coming after him, that is, in Jesus."On hearing this, they were baptized in the name of the Lord Jesus. When Paul placed his hands on them, the Holy Spirit came on them.
UNcomplicate it:
Observation Question:
What do you observe about the passages? Take turns sharing from observations from the text or your personal notes from service.
Understanding Question:
What is the difference between an experience and an encounter with God? 

What is the difference between the Holy Spirit being in you and the Holy Spirit being on you?
Application Question:
Pastor Justice shared, "How can we expect to walk in God's plan if we don't walk in His power? Have you asked God for the empowerment of the Holy Spirit?

Things that hold us back from knowing the Holy Spirit can be ignorance, selfishness or a lack of faith. Are any of these things holding you back from releasing the power of God in your life? 

How can you rely on God's power this week?
Before Next Week:
– Pick someone to share next week from their Life Journal to kick off the group discussion.
– Pray for one another in groups
Life Journal Reading Plan:
Day 1: MAY 22: ROMANS 3
Day 2: MAY 23: ROMANS 4
Day 3: MAY 24: ROMANS 5
Day 4: MAY 25: ROMANS 6
Day 5: MAY 26: 2 ROMANS 7
Day 6: MAY 27: ROMANS 8
Day 7: MAY 28: ROMANS 9