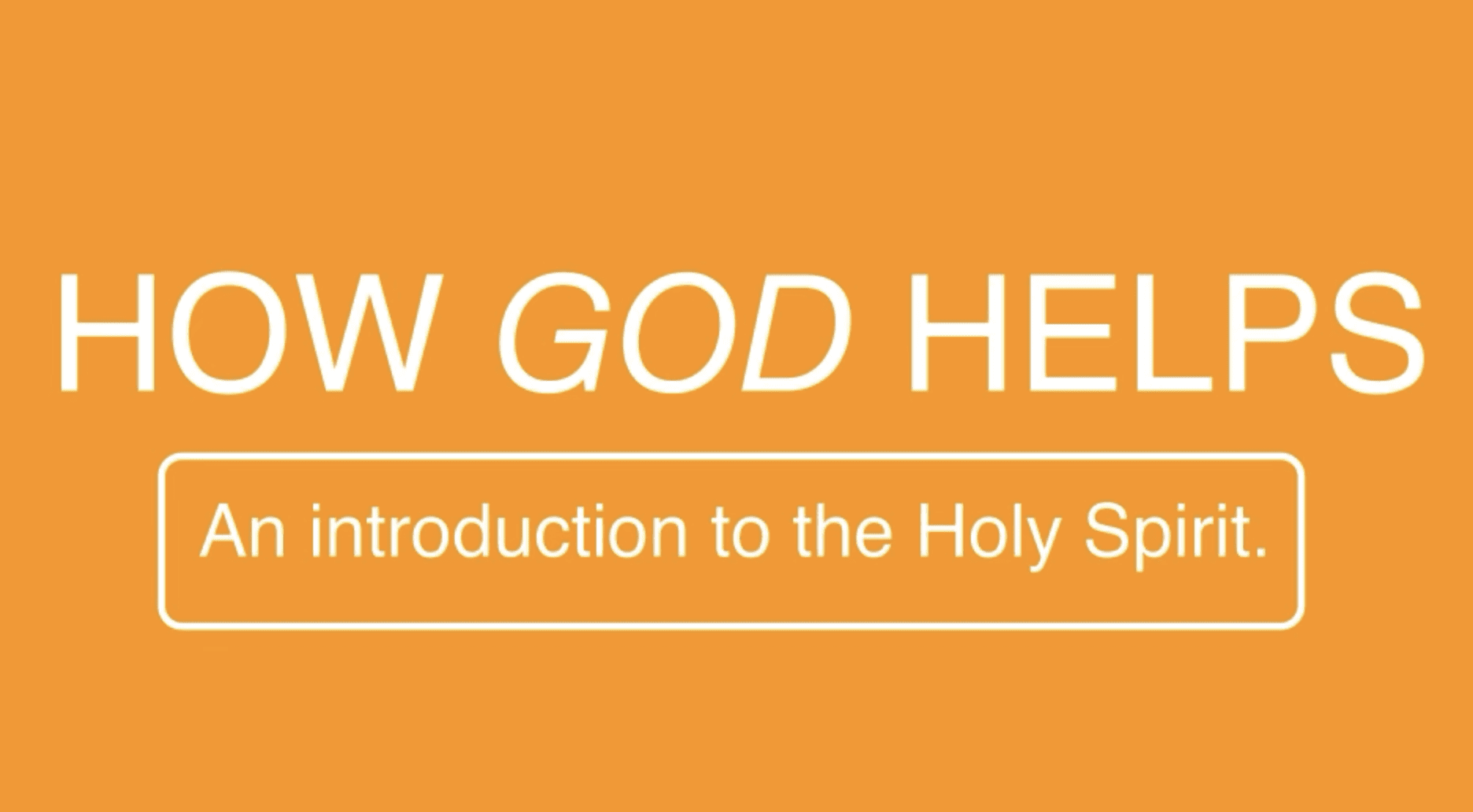 LIFE GROUP WEEK 4 – HOW GOD HELPS
4.
LIFE GROUP WEEK 4 – HOW GOD HELPS
LG VIDEO – WEEK 4  – 1:51 MINUTES
FULL SERMON – 33:13 MINUTES
DISCUSSION:
Do you have any hidden gifts or talents you discovered that you didn't know about initially or discovered accidentally?

Were you surprised with your results? Why or why not?
SCRIPTURE 
REFERENCE SCRIPTURE
Romans Chapter 12:4-9
Just as our bodies have many parts and each part has a special function, 5 so it is with Christ's body. We are many parts of one body, and we all belong to each other.
6 In his grace, God has given us different gifts for doing certain things well. So if God has given you the ability to prophesy, speak out with as much faith as God has given you. 7 If your gift is serving others, serve them well. If you are a teacher, teach well. 8 If your gift is to encourage others, be encouraging. If it is giving, give generously. If God has given you leadership ability, take the responsibility seriously. And if you have a gift for showing kindness to others, do it gladly.
9 Don't just pretend to love others. Really love them. 
UNcomplicate it:
Understanding Question:
Pastor Justice said "Your design determines your destiny." What does this mean?
What were the strengths and weaknesses of your gifts?
Application Question:

Pastor Justice mentioned that gifts are most evident when you are serving others. Everything Jesus has done to serve others is for our example. By connecting the way Jesus uses those gifts, how does God intend you to use those gifts? How can you use your gifts to serve others?
Pastor Justice said "Your gifts are what God intends for you to steward as you move towards greater and greater purpose for how he has made you." How can you steward your gifts more?
TAKE THE SPIRITUAL GIFTS TEST: https://freedom.church/growthtrack/discovergifts
Perceiver (clearly perceives the will of God)
Server (loves to help, a "doer")
Teacher (research and explain)
Exhorter (encourages others toward victory)
Giver (contributes time, talent, energy, finances)
Administrator (organizes, leads, facilitates)
Compassion (love in action to those in need)
Before Next Week:
– Pick someone to share next week from their Life Journal to kick off the group discussion.
– Pray for one another in groups
Life Journal Reading Plan:
Day 1: 5/28: ROMANS 9
Day 2: 5/29: ROMANS 10
Day 3: 5/30: ROMANS 11
Day 4: 5/31: ROMAS 12
Day 5: 6/1: ROMANS 13
Day 6: 6/2: ROMANS 14
Day 7: 6/3: ROMANS 15