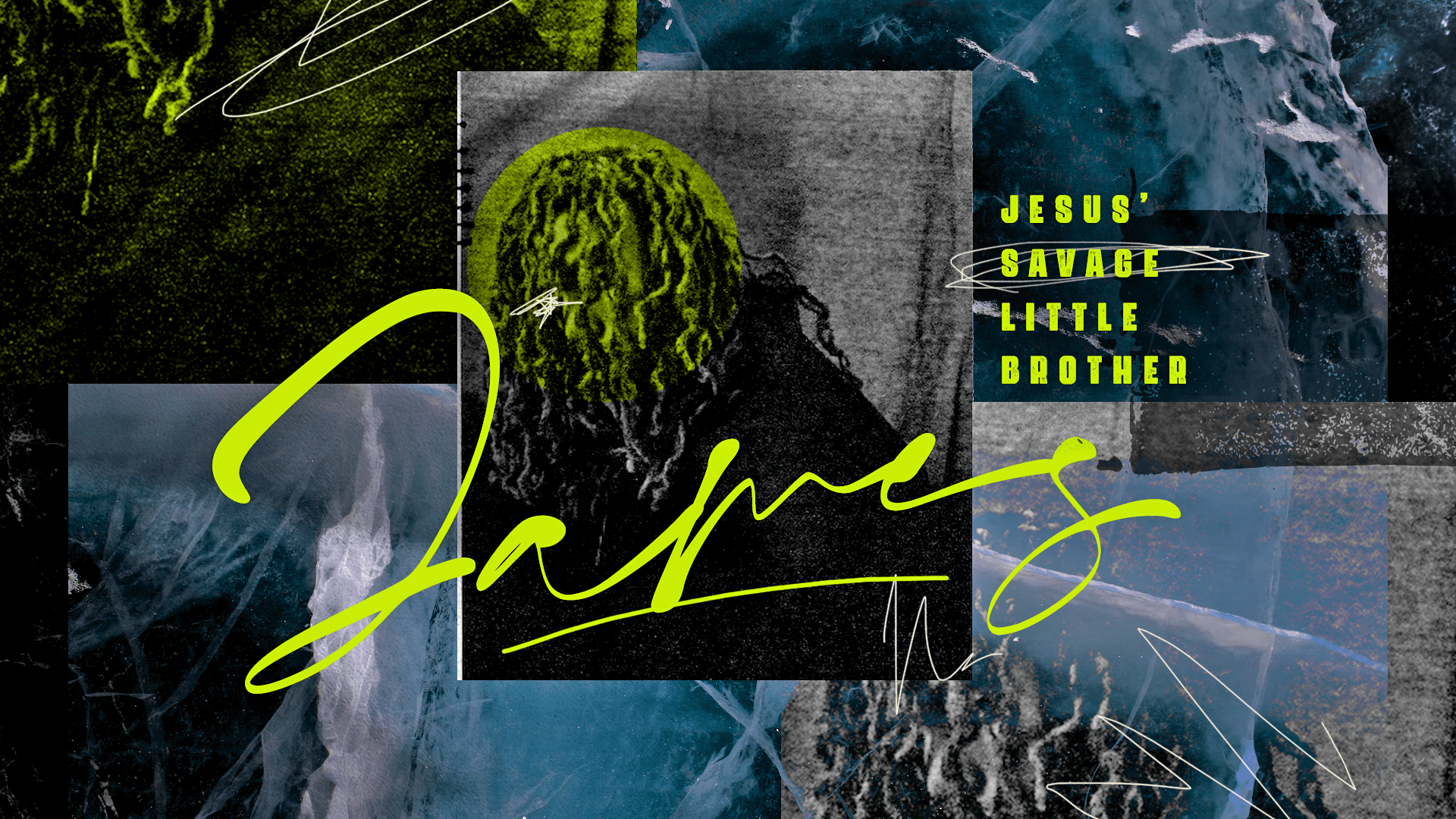 James: Jesus' Savage Little Brother – Week 6
6.
James: Jesus' Savage Little Brother – Week 6
LG VIDEO – WEEK 6  – 21:24 MINUTES
DISCUSSION:
What legacy do you want to leave behind?

Share your notes from the teaching, what impacted you? Was there a moment you sensed the Holy Spirit?
SCRIPTURE 
Acts 6:1-7
6 In those days when the number of disciples was increasing, the Hellenistic Jews[a] among them complained against the Hebraic Jews because their widows were being overlooked in the daily distribution of food.2 So the Twelve gathered all the disciples together and said, "It would not be right for us to neglect the ministry of the word of God in order to wait on tables. 3 Brothers and sisters, choose seven men from among you who are known to be full of the Spirit and wisdom. We will turn this responsibility over to them 4 and will give our attention to prayer and the ministry of the word."
5 This proposal pleased the whole group. They chose Stephen, a man full of faith and of the Holy Spirit; also Philip, Procorus, Nicanor, Timon, Parmenas, and Nicolas from Antioch, a convert to Judaism. 6 They presented these men to the apostles, who prayed and laid their hands on them.7 So the word of God spread. The number of disciples in Jerusalem increased rapidly, and a large number of priests became obedient to the faith.
UNcomplicate it:
Observation Question:
What do you observe about the passages? Take turns sharing from observations from the text or your personal notes from service.
Understanding Question:
What is religion? What is pure genuine religion?
Application Question:
1. Pastor Justice said, "Faith is personal, but religion is corporate". How can you personally join our corporate community of faith to accomplish our mission to love Jesus, serve people and adopt the city? How can you serve someone in your community this week? 
2. Pastor Justice said our word for the upcoming year is "Legacy" and guided us to think beyond ourselves. What is God leading you to do to leave a legacy bigger than yourself?
Before Next Week:
– Pick someone to share next week from their Life Journal to kick off the group discussion.
– Pray for one another in groups
Life Journal Reading Plan:
Day 1:  Nov 6  – Galatians 3 & 4
Day 2:  Nov 7  – Galatians 5 & 6
Day 3:  Nov 8 – 1 Corinthians 1 – 3
Day 4:  Nov 9 – 1 Corinthians 4, 5, 6
Day 5:  Nov 10 – 1 Corinthians 7 & 8
Day 6:  Nov 11 – 1 Corinthians 9, 10, 11
Day 7:  Nov 12 – 1 Corinthians 12