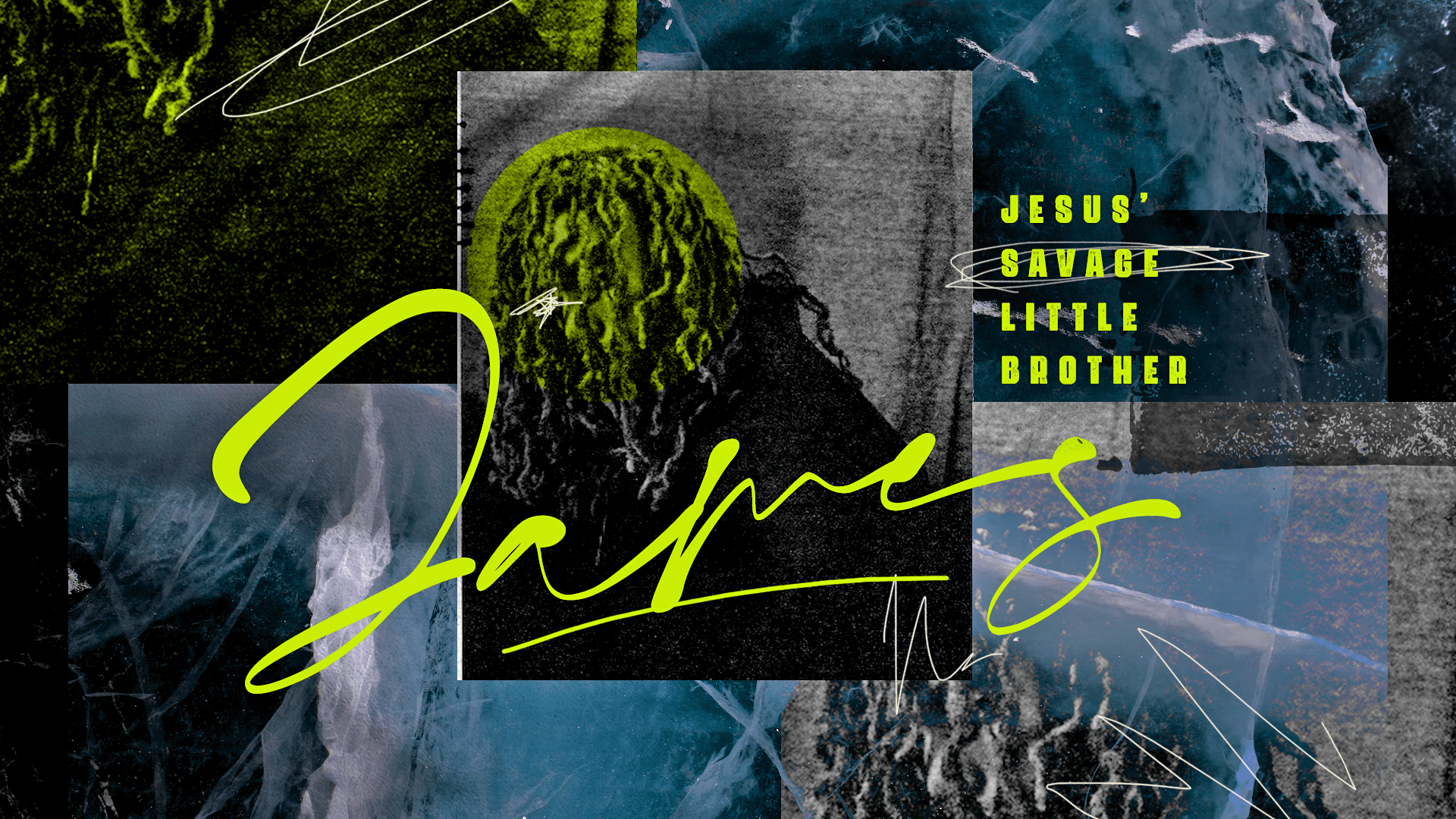 James: Jesus' Savage Little Brother – Week 7
7.
James: Jesus' Savage Little Brother – Week 7
LG VIDEO – WEEK #7 – 5:04 MINUTES
DISCUSSION:
Have you ever bought a fake product that looked real? What was it?

Share your notes from the teaching, what impacted you? Was there a moment you sensed the Holy Spirit?
SCRIPTURE 
James 2:14-26
14 What good is it, my brothers and sisters, if someone claims to have faith but has no deeds? Can such faith save them? 15 Suppose a brother or a sister is without clothes and daily food. 16 If one of you says to them, "Go in peace; keep warm and well fed," but does nothing about their physical needs, what good is it? 17 In the same way, faith by itself, if it is not accompanied by action, is dead.18 But someone will say, "You have faith; I have deeds." Show me your faith without deeds, and I will show you my faith by my deeds.19 You believe that there is one God. Good! Even the demons believe that—and shudder.
20 You foolish person, do you want evidence that faith without deeds is useless[d]? 21 Was not our father Abraham considered righteous for what he did when he offered his son Isaac on the altar? 22 You see that his faith and his actions were working together, and his faith was made complete by what he did. 23 And the scripture was fulfilled that says, "Abraham believed God, and it was credited to him as righteousness,"[e] and he was called God's friend. 24 You see that a person is considered righteous by what they do and not by faith alone. 25 In the same way, was not even Rahab the prostitute considered righteous for what she did when she gave lodging to the spies and sent them off in a different direction? 26 As the body without the spirit is dead, so faith without deeds is dead.
UNcomplicate it:
Observation Question:
What do you observe about the passages? Take turns sharing from observations from the text or your personal notes from service.
Understanding Question:
– What does real faith look like? Pastor Justice said, "Faith is not proven by what you say or by what you believe." What does this mean?
– What is the difference between belief and trust?
Application Question:
Pastor Justice shared, "Faith gets real when we trust God with what we love." What do you love so much you need to trust God with?

Pastor Justice said "Faith gets real when trust requires action." What do you need to do in faith this week to show God that you trust Him?
Before Next Week:
– Pick someone to share next week from their Life Journal to kick off the group discussion.
– Pray for one another in groups
Life Journal Reading Plan:
Day 1:  Nov 13  – 1 Corinthians 13 & 14
Day 2:  Nov 14  – 1 Corinthians 15 & 16
Day 3:  Nov 15 – 2 Corinthians 1 & 2
Day 4:  Nov 16 – 2 Corinthians 3, 4, 5, 6
Day 5:  Nov 17 – 2 Corinthians 7, 8, 9, 10
Day 6:  Nov 18 – 1 Corinthians 11, 12, 13
Day 7:  Nov 19 – Matt 1, 2, 3, 4