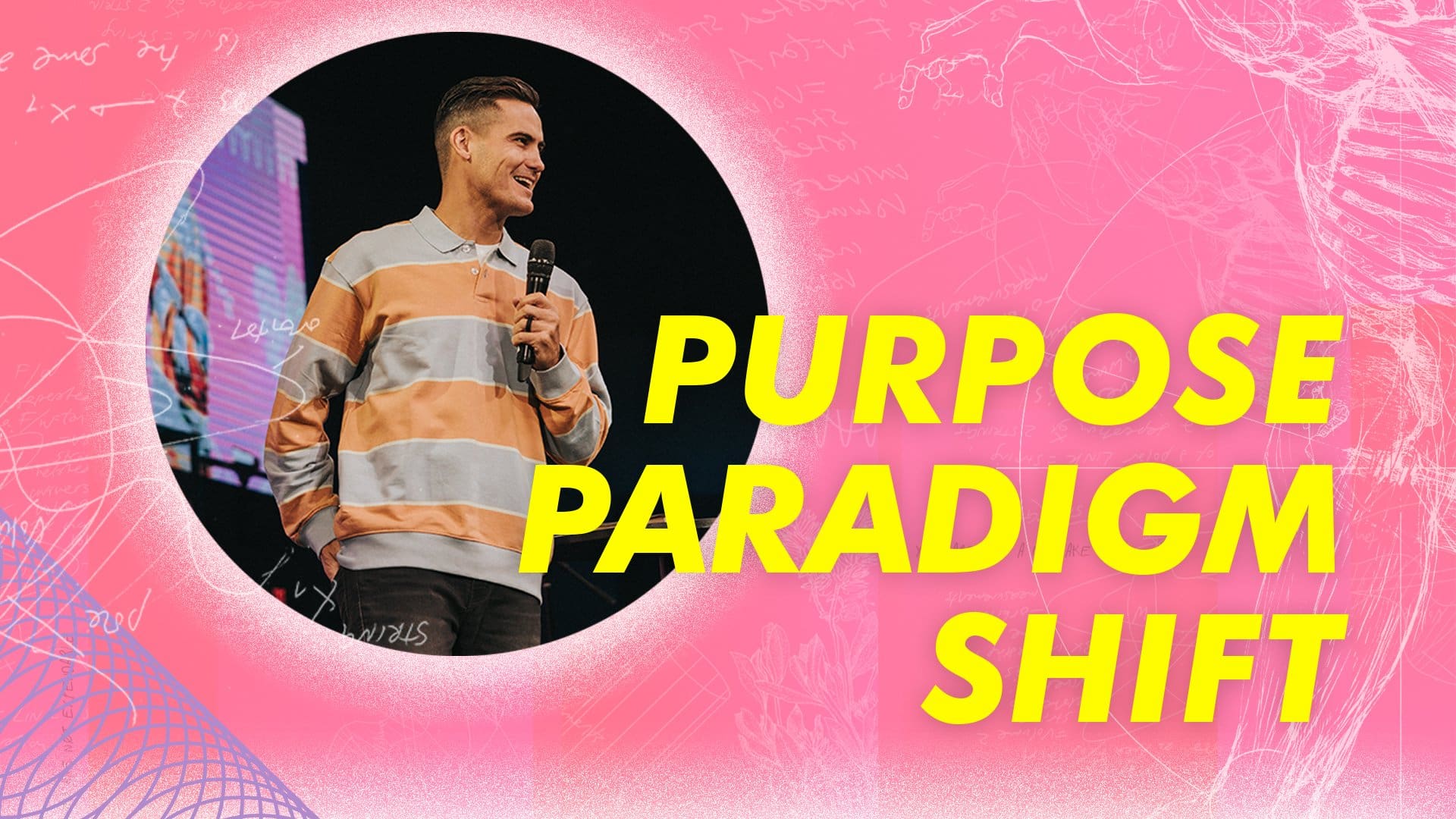 LIFE GROUP WEEK 1 – PURPOSE PARADIGM SHIFT
1.
LIFE GROUP WEEK 1 – PURPOSE PARADIGM SHIFT
LG VIDEO – WEEK 1  – 18:58 MINUTES
DISCUSSION QUESTIONS:
What's your favorite 90's movie?
Pastor Justice said "The harder you drive the ball doesn't necessarily mean the farther it will go" and "If you don't follow through you'll cut your swing short." What did he mean by this?
Share your notes from the teaching, what impacted you? Was there a moment you sensed the Holy Spirit?
SCRIPTURE 
John 9:1-3
As he went along, he saw a man blind from birth. His disciples asked him, "Rabbi, who sinned, this man or his parents, that he was born blind?"  "Neither this man nor his parents sinned,"said Jesus, "but this happened so that the works of God might be displayed in him. As long as it is day, we must do the works of him who sent me. Night is coming, when no one can work. While I am in the world, I am the light of the world."
Romans 8:28
28 And we know that in all things God works for the good of those who love him, who have been called according to his purpose.
UNcomplicate it:
Observation Questions:
What do you observe about the passages of scriptures above?
Understanding Questions:
How does the way Jesus answers the disciples question bring clarity to their question?
What does this passage have to do with answering the question, "what on earth am I here for?"
Many people are driven by the following:
– Guilt
– Resentment & Anger
– Fear
– Materialism
– Need for approval
Have any of those examples impacted your drive?
5 things that happen when you discover your purpose:
– Life has irreplaceable meaning
– Life is less complicated
– Life has more focus
– Life has more motivation
– Life is preparing for eternity
Which of these is your greatest prayer for the next 6 weeks?Prayer Focus: What would your friends and family say drives your life?
Before Next Week:
– Pick someone to share next week from their Life Journal to kick off the group discussion.
– Pray for one another in groups
Reading plan:
Day 1: It All Starts With God | 21
Day 2: You Are Not An Accident | 26
Day 3: What Drives Your Life? | 31
Day 4: Made To Last Forever | 39
Day 5: Seeing Life From God's View | 44
Day 6: Life Is A Temporary Assignment | 50
Day 7: The Reason For Everything | 56