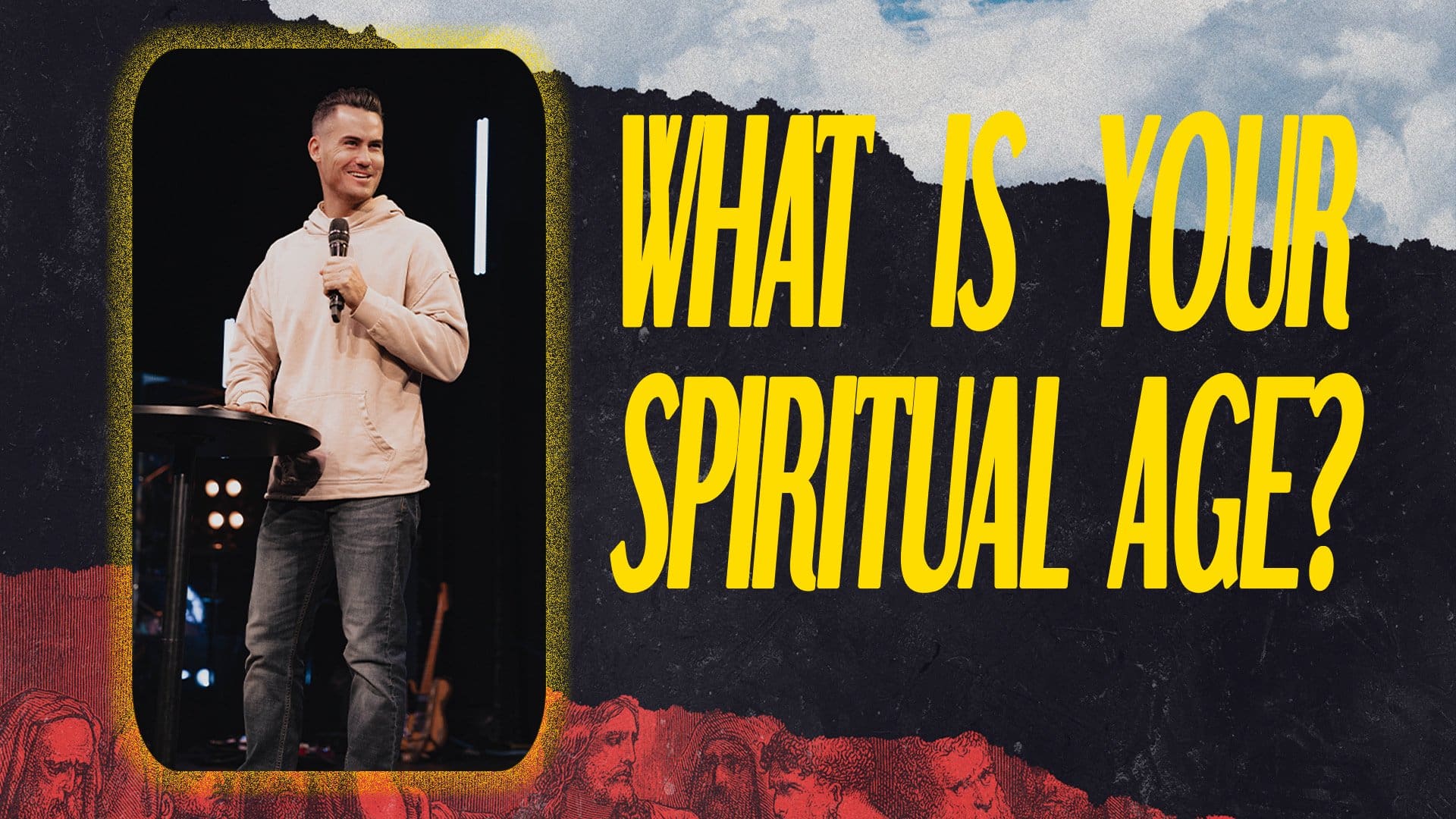 LIFE GROUP WEEK 4 – WHAT IS YOUR SPIRITUAL AGE?
4.
LIFE GROUP WEEK 4 – WHAT IS YOUR SPIRITUAL AGE?
LG VIDEO – WEEK 4  3:55 MINUTES
DISCUSSION:
What's the best advice or encouragement you've ever been given?
Share your notes from the teaching, what impacted you? Was there a moment you sensed the Holy Spirit?
SCRIPTURE 
Hebrews 12:4-8
4 After all, you have not yet given your lives in your struggle against sin. 5 And have you forgotten the encouraging words God spoke to you as his children? He said,
"My child, don't make light of the Lord's discipline,
and don't give up when he corrects you.
6 For the Lord disciplines those he loves,
and he punishes each one he accepts as his child."
7 As you endure this divine discipline, remember that God is treating you as his own children. Who ever heard of a child who is never disciplined by its father? 8 If God doesn't discipline you as he does all of his children, it means that you are illegitimate and are not really his children at all.
UNcomplicate it:
Understanding Questions:
Discipleship means to grow to become like Christ. How do you see yourself growing?
Pastor Justice described the five stages of spiritual growth. What stage do you see yourself in?

Not-yet born
Infant
Child
Young Adult
Spiritual Father's & Mother's

Pastor Justice spoke about three major things that bring you from the child like phase to the growth spurt? What were they?
Is it a test, trial or temptation that is your next growth spurt. Talk about it?
Before Next Week:
– Pick someone to share next week from their Life Journal to kick off the group discussion.
– Pray for one another in groups
Reading plan:
Day 22: Created to Become Like Christ | 171
Day 23: How We Grow | 179
Day 24: Transformed By Truth | 184
Day 25: Transformed by Trouble | 192
Day 26: Growing Through Temptation | 200
Day 27: Defeating Temptation | 208
Day 28: It Takes Time | 215