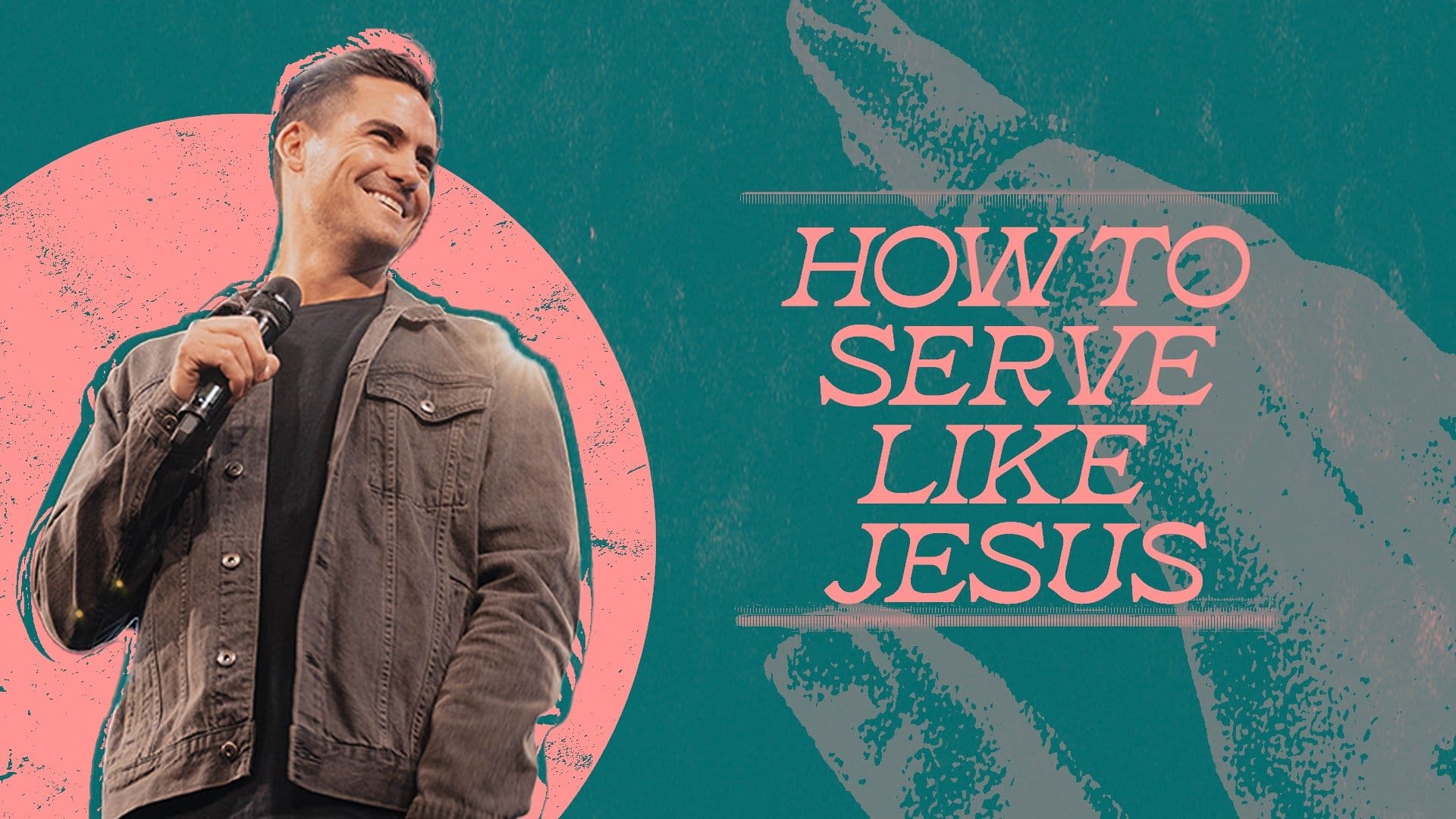 LIFE GROUP WEEK 5 – HOW TO SERVE LIKE JESUS
5.
LIFE GROUP WEEK 5 – HOW TO SERVE LIKE JESUS
LG VIDEO – WEEK 5  – 5:58 MINUTES
FULL SERMON 41:50 MINUTES
DISCUSSION:
If you could shop for free at any store, which store would you choose and why?
Pastor Justice said "We serve to be like Jesus" What did he mean by that?
Share your notes from the teaching, what impacted you? Was there a moment you sensed the Holy Spirit?
SCRIPTURE 
Ephesian 2:8-10 NIV For it is by grace you have been saved, through faith—and this is not from yourselves, it is the gift of God— 9 not by works, so that no one can boast. 10 For we are God's handiwork, created in Christ Jesus to do good works, which God prepared in advance for us to do.
Colossians 3:23 Whatever you do, work at it with all your heart, as working for the Lord, not for men. It is the Lord Christ you are serving.
Philipians 2:3-11 NLT 3 Don't be selfish; don't try to impress others. Be humble, thinking of others as better than yourselves. 4 Don't look out only for your own interests, but take an interest in others, too. 5 You must have the same attitude that Christ Jesus had. 6 Though he was God, he did not think of equality with God as something to cling to. 7 Instead, he gave up his divine privileges; he took the humble position of a slave and was born as a human being. When he appeared in human form, 8 he humbled himself in obedience to God and died a criminal's death on a cross. 9 Therefore, God elevated him to the place of highest honor and gave him the name above all other names, 10 that at the name of Jesus every knee should bow, in heaven and on earth and under the earth, 11 and every tongue declare that Jesus Christ is Lord, to the glory of God the Father.
Hebrews 5:8 NLT 
Even though Jesus was God's Son, he learned obedience from the things he suffered.
UNcomplicate it:
Understanding Questions:
What does it mean to be FAT.

Faithful
Available
Teachable

Are you currently serving on a team? Which one, and why? If not, would you be willing to commit 6 days for the next 6 weeks?
Text the word "SERVE" to 818.600.0201
Do you consider yourself teachable?
What does it look like to take a next step for you towards your purpose or more of His purpose?
Before Next Week:
– Pick someone to share next week from their Life Journal to kick off the group discussion.
– Pray for one another in groups
Reading plan:
Day 29: Accepting Your Assignment | 225
Day 30: Shaped for Serving God | 232
Day 31: Understanding Your Shape | 239
Day 32: Using What God Gave You | 247
Day 33: How Real Servants Act | 254
Day 34: Thinking Like a Servant | 262
Day 35: God's Power in Your Weakness | 269