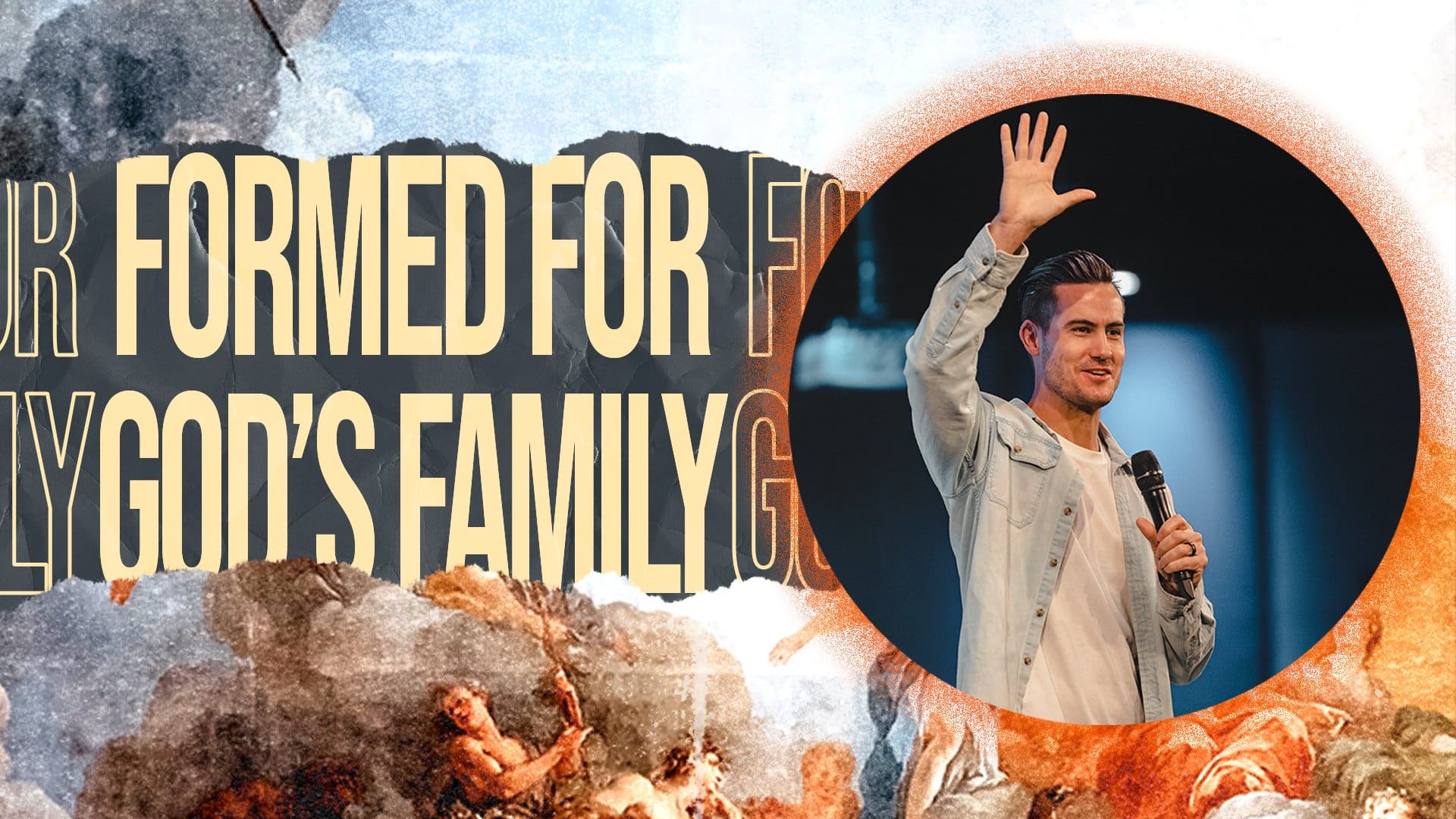 LIFE GROUP WEEK 3 – FORMED FOR GOD'S FAMILY
3.
LIFE GROUP WEEK 3 – FORMED FOR GOD'S FAMILY
LG VIDEO – WEEK 3  – 11:48 MINUTES
FULL SERMON – 45:47 MINUTES
DISCUSSION:
What was your favorite Candy as a kid? What about as an adult?
Share your notes from the teaching, what impacted you? Was there a moment you sensed the Holy Spirit?
SCRIPTURE 
A church family identifies you as a legit believer:
John 13:35 they will know you
40 different "one another" that can't be fulfilled
A church family helps you combat selfishness 
Romans 12:10 Be devoted to one another in love. Honor one another above yourselves.
A church family helps you discover and grow in your gifts
Ephesians 4:16 As each part does its own special work, it helps the other parts grow, so the the whole body is healthy and growing in full love.
A church family will keep you from shrinking and sinking.
James 5:19 If you know people who have wandered off from God's truth, don't write them off. Go after them. Get them back.
A church family positions you to make a difference
He creates each of us by Christ Jesus to join him in the world he does the good work he has gotten ready for us to do, work we had better be doing. Ephesians 2:9 MSG
UNcomplicate it:
Understanding Questions:
Why do you think so many "Christians" have become comfortable saying "I love Jesus, but not the church?"
Fellowship is a commitment to each other that is as strong as our commitment to Christ. Why do you think this is so important to God?
Pastor Justice mentioned 5 ways a church family makes you stronger, which of the 5 was a good reminder for you and why?
Before Next Week:
– Pick someone to share next week from their Life Journal to kick off the group discussion.
– Prayer point: Ask yourself the following question and invite the Holy Spirit to lead you into your next step of faith.
Is my commitment to Christ reflecting in my commitment to His family? 
Reading plan:
Day 15: Formed For God's Family | 119
Day 16: What Matters Most | 125
Day 17: A Place To Belong | 132
Day 18: Experiencing Life Together | 140
Day 19: Cultivating Community | 146
Day 20: Restoring Broken Fellowship | 153
Day 21: Protecting Your Church | 161