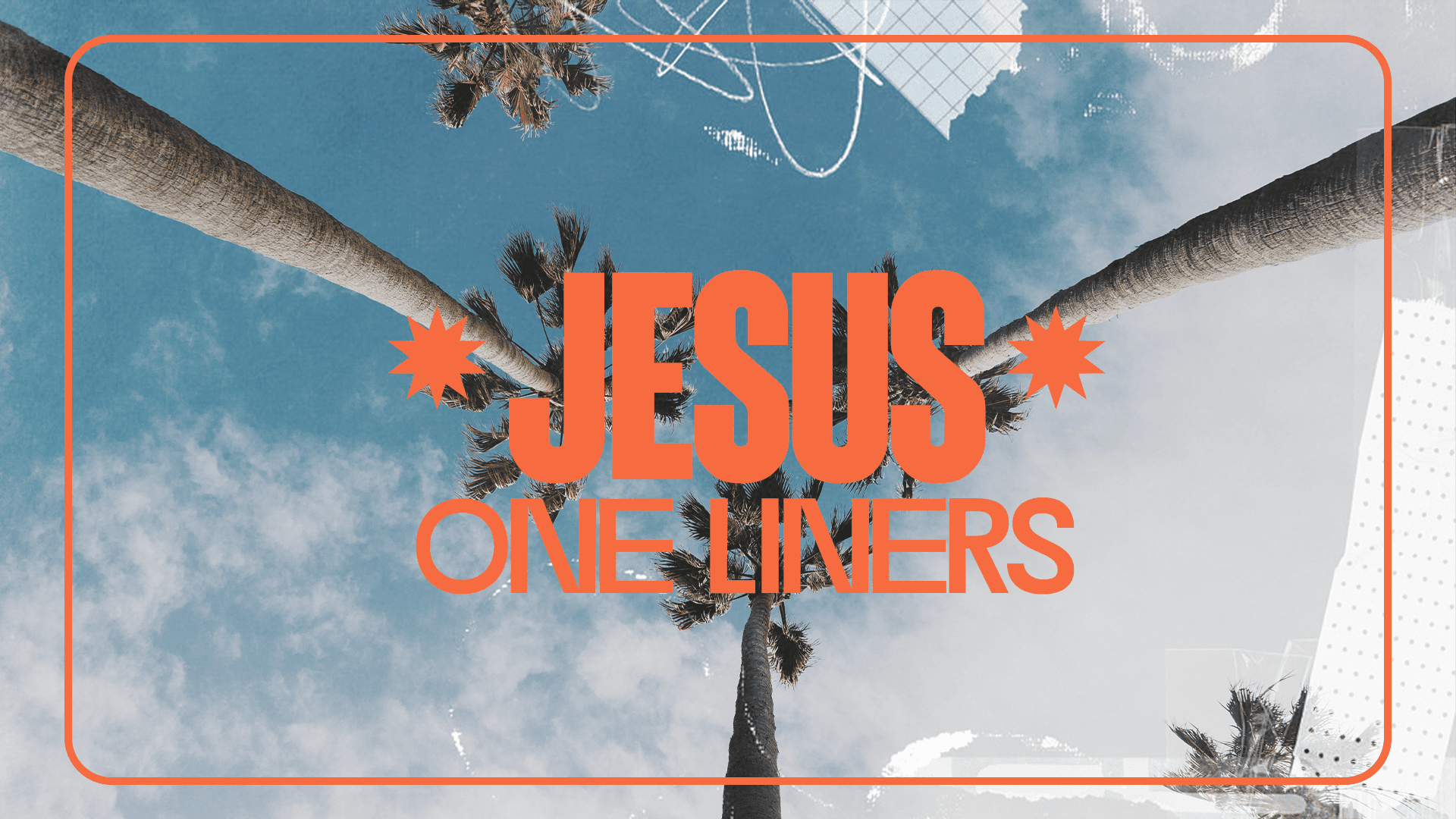 LIFE GROUP WEEK 10 – JESUS ONE LINERS
10.
LIFE GROUP WEEK 10 – JESUS ONE LINERS
LG VIDEO – WEEK #10  – 03:58 MINUTES
FULL SERMON – 42:56 – If Your Eye Causes You To Stumble…
If your eye causes you to stumble.
DISCUSSION:
Share your notes from the teaching, what impacted you? Was there a moment you sensed the Holy Spirit?
SCRIPTURE 
1 Corinthians 11:23-26
"On the night when he was betrayed, the Lord Jesus took some bread 24 and gave thanks to God for it. Then he broke it in pieces and said, "This is my body, which is given for you. Do this in remembrance of me." 25 In the same way, he took the cup of wine after supper, saying, "This cup is the new covenant between God and his people—an agreement confirmed with my blood. Do this in remembrance of me as often as you drink it." 26 For every time you eat this bread and drink this cup, you are announcing the Lord's death until he comes again."
1 Corinthians 6:15-20
"Don't you realize that your bodies are actually parts of Christ? Should a man take his body, which is part of Christ, and join it to a prostitute? Never! 16 And don't you realize that if a man joins himself to a prostitute, he becomes one body with her? For the Scriptures say, "The two are united into one." 17 But the person who is joined to the Lord is one spirit with him.
18 Run from sexual sin! No other sin so clearly affects the body as this one does. For sexual immorality is a sin against your own body. 19 Don't you realize that your body is the temple of the Holy Spirit, who lives in you and was given to you by God? You do not belong to yourself, 20 for God bought you with a high price. So you must honor God with your body."
UNcomplicate it:
Observation Question:
What do we observe in these two passages regarding the Biblical view of our bodies?
Understanding Questions:
Why is did Jesus take bread and wine and introduce a "new covenant?"
Why is this important to our faith and practice following Jesus?
Why did Jesus command us to do this in remember of Him?
Challenge:
How would you explain this  (holy communion/eucharist/the Lord's supper) to a new or not-yet believer? Make it as uncomplicated, clear and simple as possible.
Friendsgiving:
Friendsgiving is our annual brunch happening next week were our church serves under-resourced families and individuals with hot meals, clothing, showers, hair cuts, and groceries in a welcoming, engaging environment to build relationships with no strings attached. Consider volunteering together on a team or donating to Friendsgiving HERE.
Life Group Survey:
We are constantly working to improve Life Groups and would love your input in our Life Group Survey HERE. It should take you less than 5 minutes to answer these 10 questions.