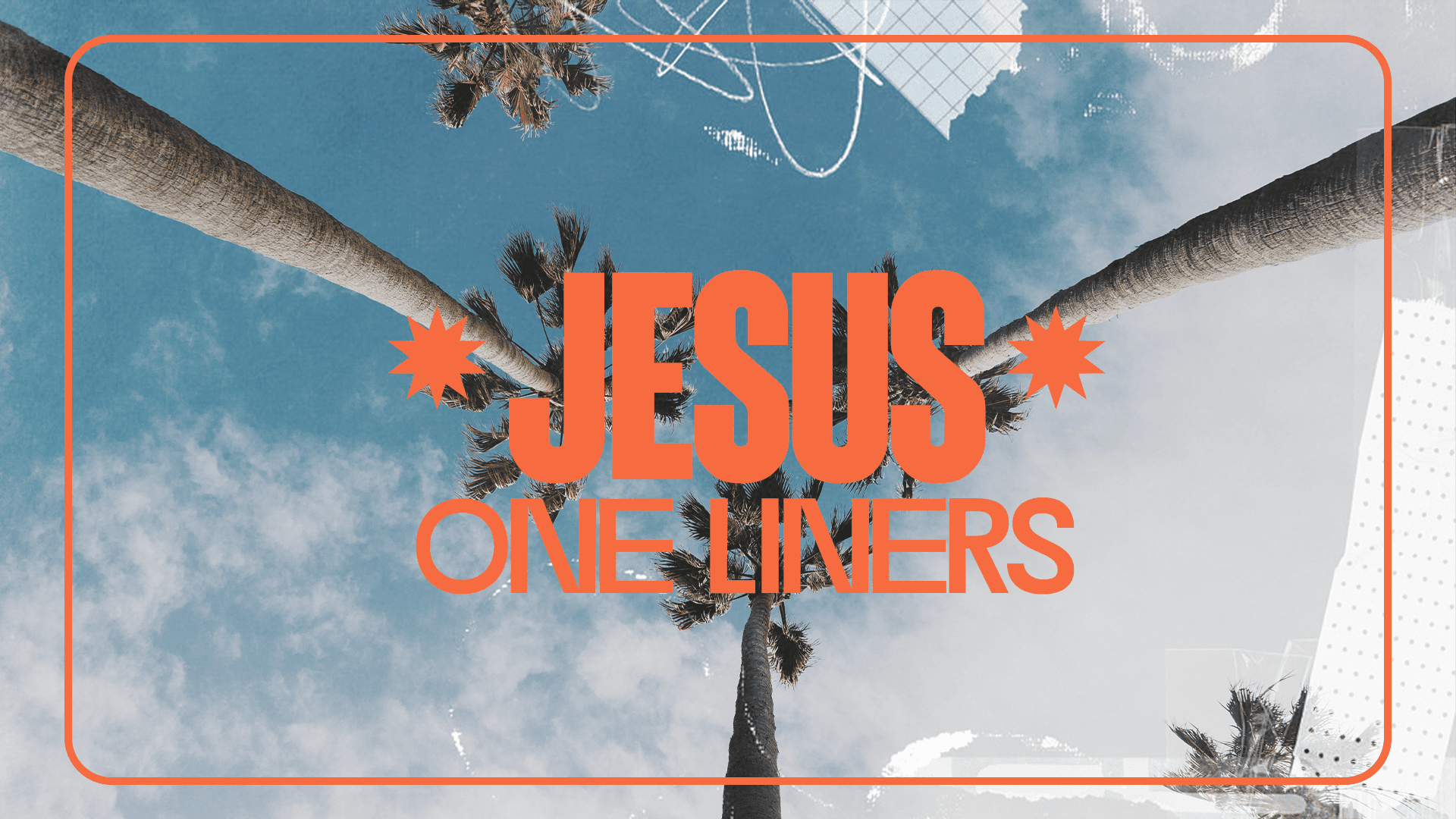 LIFE GROUP WEEK 3 – JESUS ONE LINERS
3.
LIFE GROUP WEEK 3 – JESUS ONE LINERS
LIFE GROUP WEEK 3 – THE KINGS BANQUET: YOU ARE INVITED – 7:26 MIN
FULL SERMON – To Whom Much Is Given, Much Is Required – 40:43 MIN
"To whom much is given, much is required. And to those that have been entrusted with much, even more will be required."
DISCUSSION:
What is the greatest thing you have ever been entrusted? What did it require?
Share your notes from the teaching, what impacted you? Was there a moment you sensed the Holy Spirit?
SCRIPTURE 
Matthew 22:1
22 Jesus spoke to them again in parables, saying: 2 "The kingdom of heaven is like a king who prepared a wedding banquet for his son. 3 He sent his servants to those who had been invited to the banquet to tell them to come, but they refused to come. 4 "Then he sent some more servants and said, 'Tell those who have been invited that I have prepared my dinner: My oxen and fattened cattle have been butchered, and everything is ready. Come to the wedding banquet.'
5 "But they paid no attention and went off—one to his field, another to his business. 6 The rest seized his servants, mistreated them and killed them. 7 The king was enraged. He sent his army and destroyed those murderers and burned their city. 8 "Then he said to his servants, 'The wedding banquet is ready, but those I invited did not deserve to come. 9 So go to the street corners and invite to the banquet anyone you find.' 10 So the servants went out into the streets and gathered all the people they could find, the bad as well as the good, and the wedding hall was filled with guests.
11 "But when the king came in to see the guests, he noticed a man there who was not wearing wedding clothes. 12 He asked, 'How did you get in here without wedding clothes, friend?' The man was speechless.13 "Then the king told the attendants, 'Tie him hand and foot, and throw him outside, into the darkness, where there will be weeping and gnashing of teeth.' 14 "For many are invited, but few are chosen."
UNcomplicate it:
Observation Question:
Summarize the message of the illustration. Why would this this parable by Jesus be spiritually and politically controversial to his audience?
Understanding Question:
What is Jesus trying to teach us about the character of the King? What do you observe about the servants? Why is the robe significant?
Application Question:

What is the Holy Spirit showing you about your role in the Kingdom of God and the family of Jesus?
What does this one-liner mean? "Many are called, few are chosen."
Homework:
Your testimony of victory is powerful! How has God helped you overcome struggles? Invite members of the group to share a 5 minute encouraging testimony each week. Ask for volunteers and direct them to the resource page for a short video to help them prepare. Each testimony should be no longer than 5 minutes and end with "If He can do this for me, He can do this for you."  CLICK HERE
Alternative:
Pick one the Gospels (Matthew, Mark, Luke, John) to read this week individually. One chapter a day and highlight favorite one-liners from Jesus to
Share next week