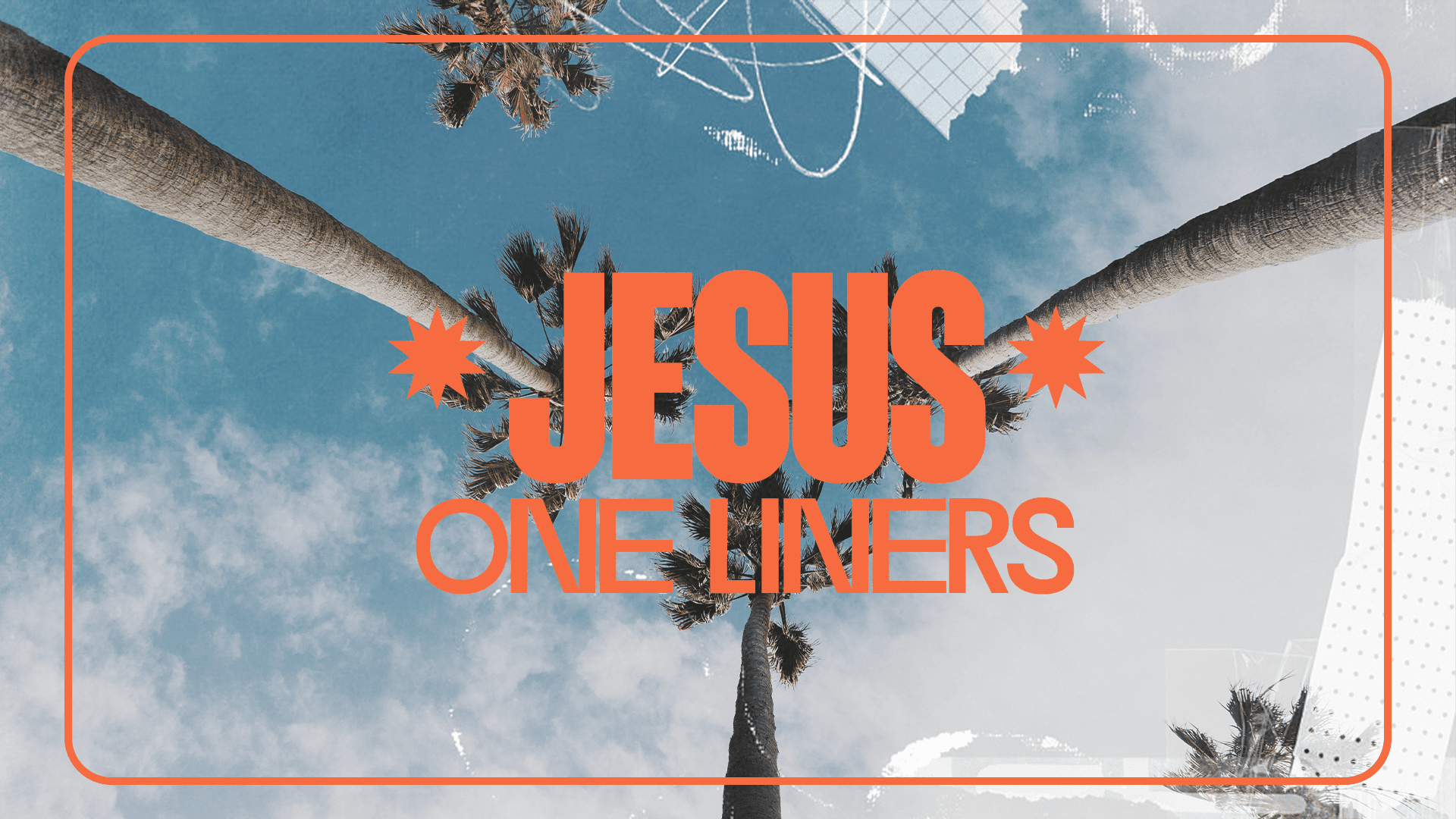 LIFE GROUP WEEK 6 – JESUS ONE LINERS
6.
LIFE GROUP WEEK 6 – JESUS ONE LINERS
LG VIDEO – WEEK #6  – 05:21 MINUTES
FULL SERMON – 32:46 MIN – Ask And You Will Receive
Seek, ask, and knock.
DISCUSSION:
Icebreaker: Share a time God answered a specific prayer request and you knew it was Him how answered. How long did it take for Him to answer?

Share your notes from the teaching, what impacted you? Was there a moment you sensed the Holy Spirit?
SCRIPTURE 
Luke 11:1-10
One day Jesus was praying in a certain place. When he finished, one of his disciples said to him, "Lord, teach us to pray, just as John taught his disciples."
2 He said to them, "When you pray, say:
"'Father,[a]
hallowed be your name,
your kingdom come.[b]
3 Give us each day our daily bread.
4 Forgive us our sins,
for we also forgive everyone who sins against us.[c]
And lead us not into temptation.[d]'"
5 Then Jesus said to them, "Suppose you have a friend, and you go to him at midnight and say, 'Friend, lend me three loaves of bread; 6 a friend of mine on a journey has come to me, and I have no food to offer him.' 7 And suppose the one inside answers, 'Don't bother me. The door is already locked, and my children and I are in bed. I can't get up and give you anything.' 8 I tell you, even though he will not get up and give you the bread because of friendship, yet because of your shameless audacity[e] he will surely get up and give you as much as you need.
9 "So I say to you: Ask and it will be given to you; seek and you will find; knock and the door will be opened to you. 10 For everyone who asks receives; the one who seeks finds; and to the one who knocks, the door will be opened.
UNcomplicate it:
Observation Question:
Share your notes from the full message. Does who you pray to matter? Where you pray? What you say?
What is your experience with prayer? Complicated? Easy? Natural? Frustrating?
Understanding Question:
How would you explain the Lord's Prayer in your own words if you were teaching someone how to pray?

What is the main point in Jesus' story about the friend asking his neighbor for bread at midnight?
Application Question:
Do you have a "certain place" you pray?

How can you and your group respond to the Lord's instruction together?
Homework:
Your testimony of victory is powerful! How has God helped you overcome struggles? Invite members of the group to share a 5 minute encouraging testimony each week. Ask for volunteers and direct them to the resource page for a short video to help them prepare. Each testimony should be no longer than 5 minutes and end with "If He can do this for me, He can do this for you."  CLICK HERE
Alternative:
Pick one the Gospels (Matthew, Mark, Luke, John) to read this week individually. One chapter a day and highlight favorite one-liners from Jesus to share next week.