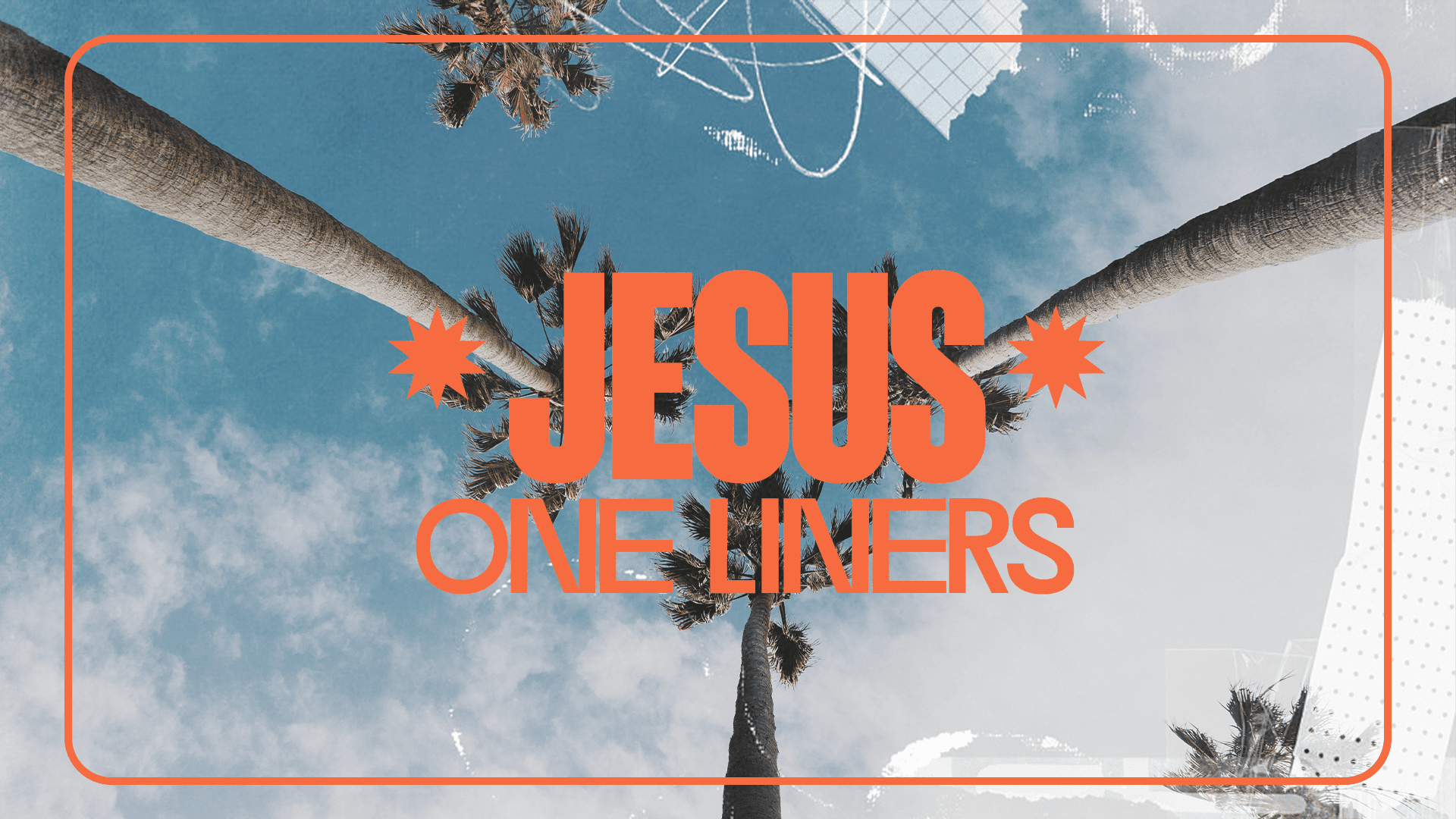 LIFE GROUP WEEK 1 – JESUS ONE LINERS
LG VIDEO – WEEK #1  – 04:31 MINUTES
FULL SERMON – FOR ME OR AGAINST ME – 33:59 MIN
DISCUSSION:
Share in your group how long you have been coming to Freedom Church and how you found out about Freedom. 

Share your notes from the teaching, what impacted you? Was there a moment you sensed the Holy Spirit?
SCRIPTURE 
Luke 11:20 
But if I am casting out demons by the power of God, then the Kingdom of God has arrived among you. 21 For when a strong man is fully armed and guards his palace, his possessions are safe— 22 until someone even stronger attacks and overpowers him, strips him of his weapons, and carries off his belongings. Anyone who isn't with me opposes me, and anyone who isn't working with me is actually working against me.
Eph. 6:12 
For our struggle is not against flesh and blood, but against the rulers, against the authorities, against the powers of this dark world and against the spiritual forces of evil in the heavenly realms.
Colossians 1:13 
For he has rescued us from the dominion of darkness and brought us into the kingdom of the Son he loves
UNcomplicate it:
Observation Question:
Read the passages above together as a group. What do you observe about the unseen realm, our struggles, and the authority of Christ?

In your experience do your friends acknowledge an unseen realm or believe it to be fiction? 
Understanding Question:
How would you summarize Jesus' teaching in Luke 11? How could this "one-liner" impact someone's life?
Application Question:
Are there struggles in your life that feel too big to take on alone? Share openly with your group and pray for one another. 
Homework:
Your testimony of victory is powerful! How has God helped you overcome struggles? Invite members of the group to share a 5 minute encouraging testimony each week. Ask for volunteers and direct them to the resource page for a short video to help them prepare. Each testimony should be no longer than 5 minutes and end with "If He can do this for me, He can do this for you."  CLICK HERE
Alternative:
Pick one the Gospels (Matthew, Mark, Luke, John) to read this week individually. One chapter a day and highlight favorite one-liners from Jesus to
Share next week