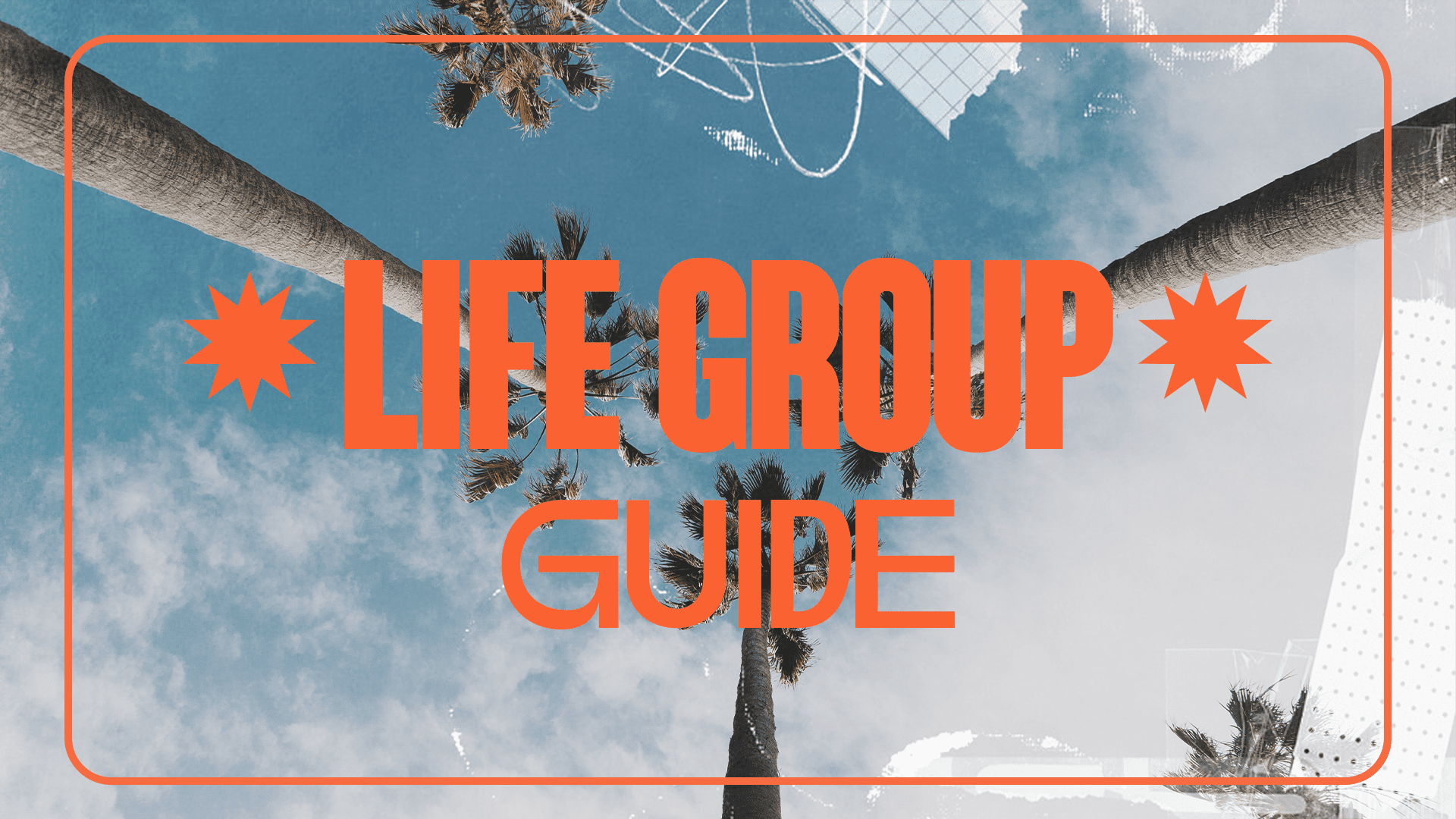 LIFE GROUP WEEK 9 – JESUS ONE LINERS
9.
LIFE GROUP WEEK 9 – JESUS ONE LINERS
LG VIDEO – WEEK #9  – 05:18 MINUTES
FULL SERMON 37:39 MINUTES
DISCUSSION:
Think of a time when you made a huge mess and blamed it on someone else, when in reality it was your fault to begin with.

Share your notes from the teaching, what impacted you? Was there a moment you sensed the Holy Spirit?
SCRIPTURE 
Mark 9:41-47
41 Truly I tell you, anyone who gives you a cup of water in my name because you belong to the Messiah will certainly not lose their reward.42 "If anyone causes one of these little ones—those who believe in me—to stumble, it would be better for them if a large millstone were hung around their neck and they were thrown into the sea. 43 If your hand causes you to stumble, cut it off. It is better for you to enter life maimed than with two hands to go into hell, where the fire never goes out. [44] [a]
45 And if your foot causes you to stumble, cut it off. It is better for you to enter life crippled than to have two feet and be thrown into hell. [46] [b] 47 And if your eye causes you to stumble, pluck it out. It is better for you to enter the kingdom of God with one eye than to have two eyes and be thrown into hell,
UNcomplicate it:
Observation Question:
Jesus mentions that it is better for us to enter heaven missing a hand or foot than to go to hell with everything. What do you observe about what Jesus is saying in this passage?
Share your notes from the sermon and what the Holy Spirit helped you see through God's Word.
Understanding Question:
What is Jesus reaching us about temptation and sin here? Is he being literal that we should cut off our limbs?

What can we learn about our approach to temptation through the hyperbole Jesus uses about avoiding temptation.
Application Question:
What might Jesus be asking you to cut off to remove the threat of sin your life?

Spend some time as a group praying for the strength of the Holy Spirit and for the wisdom to remove temptations in your life.
Homework:
Your testimony of victory is powerful! How has God helped you overcome struggles? Invite members of the group to share a 5 minute encouraging testimony each week. Ask for volunteers and direct them to the resource page for a short video to help them prepare. Each testimony should be no longer than 5 minutes and end with "If He can do this for me, He can do this for you."
Alternative:
Pick one the Gospels (Matthew, Mark, Luke, John) to read this week individually. One chapter a day and highlight favorite one-liners from Jesus to share next week.
Life Group Survey:
We are constantly working to improve Life Groups and would love your input in our Life Group Survey. It should take you less than 5 minutes to answer these 10 questions.